ICC ALBANIA EXECUTIVE BOARD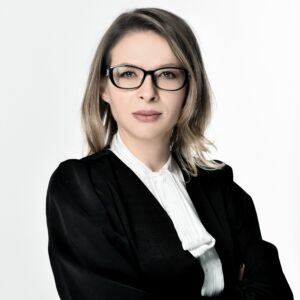 Bilgen ALDAN, Chairwoman
Bilgen Aldan joined as Chairwoman of ICC Albania Executive Board in October 2021. Ms. Aldan is a experienced leader in area of fintechs telecommunication and digital media in Turkey and Albania. She has served as CEO and Board members of ALBtelecom (2021-2022), the largest broadband company and leader in the integration of mobile and fix services in Albania. Prior joining ALBtelecom, Ms. Aldan served as CEO of Mynet company (2017-2021), a market leader in the digital media business in Turkey, as Direct Banking Vice President for "Akbank" (2010-2014) and also worked in the telecommunication sector for Turkcell. Ms. Aldan is a distinguished entrepreneur in Turkey, and has gathered several awards, among which Fortune Turkey Top 50 Business Woman (2020), Fast Company Digital Leaders (2020), and Turcomoney Top 40 Business Women under 40 (2020).
Contact: baldan(at)icc-albania.org.al
Genc BOGA, Board Member
Genc Boga is a founder and member of the Executive Board of ICC Albania since 2012. He served as Chairman of the Executive Board of ICC Albania during the term 2015-2018. He is the founder and Managing Partner of Boga & Associates which operates in both jurisdictions of Albania and Kosovo. Mr. Boga is actively engaged in organizations in the country such as Albanian National Olympic Committee, American Chamber of Commerce in Albania, Chamber of Commerce and Industry France–Albania, Albanian Children's Foundation and Youth Albania Parcel Service. He is continuously ranked as a "Leading Lawyer" in Albania by Chambers and Partners and IFLR 1000 in Commercial/Corporate and praised for his extensive experience and strong leadership.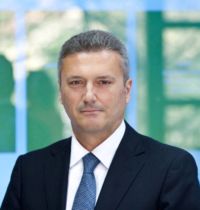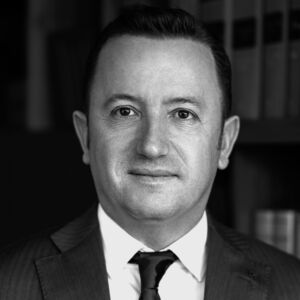 Eduard HALIMI, Board Member
Eduard Halimi joined the Executive Board of ICC Albania in October 2021. Mr. Halimi is the founder and managing partner of "Halimi Law & Tax", a law firm offering a wide range of legal and fiscal services to companies and individuals. Mr. Halimi is a senior lawyer with experience in both the private and public sectors. Mr. Halimi and is a former politician who served as Minister of Justice from 2011-2013.  Mr. Halimi has served as member of the Parliament in two legislations; 2013 and 2017 legislations respectively. During 2008-2009 he served as State General Advocate.
Sabina LALAJ, Board Member
Sabina Lalaj joined as member the Executive Board of ICC Albania in October 2021. Since 2015 Sabina Lalaj is the leader of the legal service line of Deloitte in Albania and Kosovo. She has more than 19 years of experience as lawyer and prior to joining the Deloitte, she was engaged for more than 7 years as a senior lawyer in a leading law firm in Albania. Ms. Lalaj specializes in commercial companies, mergers and acquisitions, project finance, procurement, PPPs and concessions and employment. Sabina is author of several publications in international legal magazines such as International Comparative Legal Guide and International Law Office (ILO), as well as is a contributor in specialized local magazines.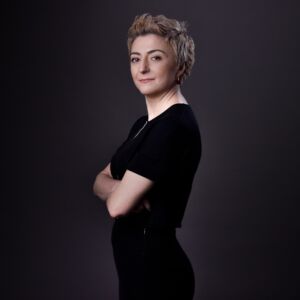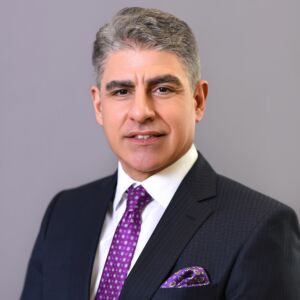 Seyhan PENCABLIGIL, Board Member
Seyhan Pencabligil is the founding leader and member of the Executive Board of ICC Albania since 2012. He has been the first Chair of ICC Albania National Committee during the term 2012-2015. He is CEO and Board Member of National Commercial Bank (BKT) since 2000, largest bank in Albania in terms of assets. Mr Pencabligil is also Chairman of the Albanian Leasing Company. He has held other positions like Chairman of the Albanian Association of Banks and Board Member of the Albanian Investment Development Agency. He is also an alternate Member of the Board of Directors of the World Savings Banks' Institute.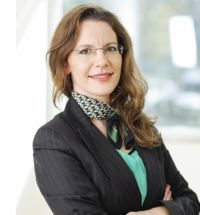 Ardita Seknaj, Secretary General
Ardita Seknaj joined ICC Albania on the 1st of May 2013. Ms Seknaj relation with the organization stems since the establishment process started in 2011 as part of the leading team in Albania. Prior to joining ICC Albania, Ms Seknaj has worked for about eight years at the banking sector, where she expanded experience in different fields such as trade finance, project management, insurance, corporate banking, financial institutions and marketing. Ms Seknaj fields of interest remain on international trade and investments, integration policies and access to finance.